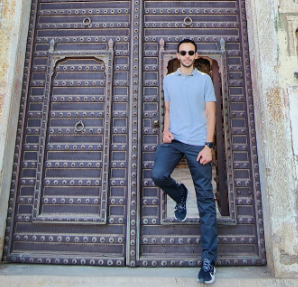 Position: Project Manager Electric Powertrains
Company: Audi AG

My current responsibilites are
"Plan, organize, buy, start up and ramp up new production lines for our new electric engines."

After my graduation
"I started at AUDI as an international trainee."

I was convinced to join the GPE program because
"It's program, opportunities and internationality."

The best part of GPE is
"That you are allowed to create your own parth inside the master's degree. So you can focus on the topics you really care about."
What I liked most about Berlin is
"All the activities and places it offers you to get in touch with Germany and the multiculturality of the city."

My advice to present and prospective students is
"Do not stop working on improving yourself, you will always be amazed at how fast you can top what you defined as your limit."

If I had to summarize my GPE study time in one sentence
"GPE Two years of full new paths, challenges, languages and learnings!"