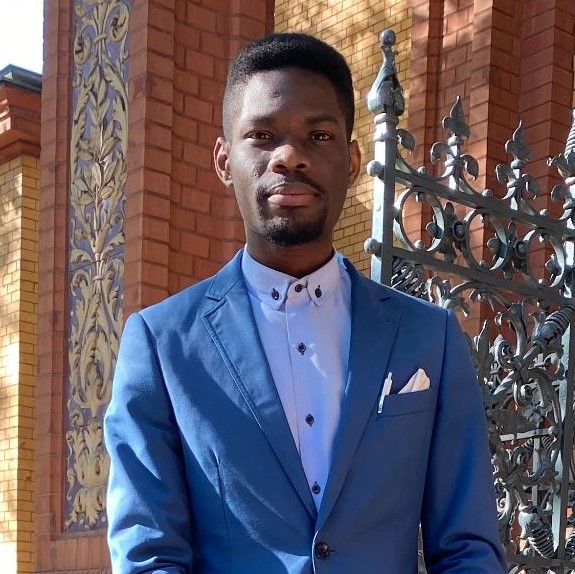 Position: Data Analytics Engineer
Company: ib vogt GmbH

My current responsibilities are
"I perform PV (photovoltaic) performance and root cause analysis on constructed system, on the other hand I work with the analytics team to develop data pipelines and applications for engineering project teams."

After my graduation
"As I gain more experience and expertise in the solar industry working with ib vogt GmbH, I will forward to research questions fit for a doctoral research. Berlin and suburb is also a good place to raise a godly family."

I was convinced to join the GPE program because
"After working for a while as a sales engineer in a solar company, I wanted to deepen my engineering knowledge and at the same time understand the EU renewable (solar) industry. GPE promised to offer that, while giving testimonials of their strong connection with the manufacturing and energy companies in Germany (EU)."
The best part of GPE is
"It would be difficult to qualify one experience as the best part. I'll say it's a combination of the small groups field/industry trips organized by course lecturers/professors, the job/internship offers shared by alumni through the GPE administration team, the motivated multicultural GPE colleagues from across the world. All these make up the best part for me."

What I liked most about Berlin is
"Honestly, I am still exploring the interesting and beautiful city of Berlin."

My advice to present and prospective students is
"GPE provides the necessary platforms where learning meets the work industry. So, decide early the preferred path and then give it all it takes. You will be glad you made the sacrifice."

If I had to summarize my GPE study time in one sentence
"The learning experience was fulfilling at the same adventurous, despite the sad COVID-19 interruptions."

What I always wanted to say is
"I am glad I reconsidered my application to GPE after I deferred my admission for two years. Thank you, professor Seliger for running with the vision, and the GPE team for all the immense support."